Eminence Organic Citrus Lip Balm
Regular price
Sale price
$24.00 CAD
Unit price
per
Best Sellers BEST SELLERS Award Winning AWARD WINNING Soy Free SOY FREE Nut Free NUT FREE Gluten Free GLUTEN FREE
A petroleum free citrus treat for the lips with shea butter and sunflower seed oil to give lips maximum hydration and a sexy sheen. With continued use the natural peptides make lips look voluptuous and youthful.Apply directly to the lips.
Key Ingredients
Sunflower Seed Wax: rich in vitamins A, D and E
Shea Butter: calming and moisturizing
Lemon Balm: source of vitamin C; calming
Botanical Peptides (derived from Hibiscus): Diminishes the look of fine lines; lips appear plumped
We Believe in: We say NO to:
Organic Parabens
Natural Phthalates
Biodynamic® Sodium Lauryl Sulfate
Sustainable Propylene Glycol
Cruelty Free Animal Testing
Our natural, organic and Biodynamic® ingredients may have slight variations from harvest to harvest.
Lips appear plumped and well hydrated with a satin finish
The appearance of roughness is smoothed
Eminence is constantly innovating our product formulations to deliver the best results.
Share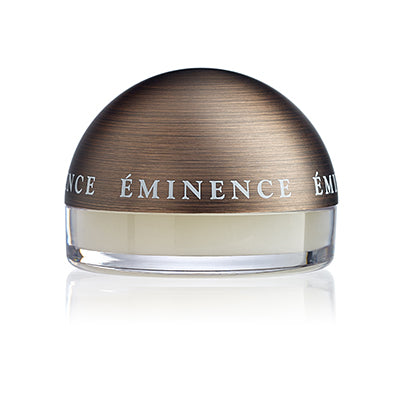 A must!
I love this lip balm!! It actually moisturizes like lip balms say they will, but don't! It's natural. It's smooth. I just recommended this product to a friend last week!!